---
BAYC BITCOIN NFT COLLECTION
REAL BITCOIN ₿ NFT
The first BAYC collection for Bitcoin using the Ordinals protocol. These are 10,000 3,000 2,000 NFTs native to the Bitcoin network, with different rarities and attributes. Original Bitcoin attributes and 10 exclusive Satoshi masks. On this site you can buy BAYCs from this collection, view the gallery of available BAYCs, manage your collection, and familiarize yourself with our hyped collection!
WIN 1 BTC NOW
(This is important information)
Once the collection is fully minted, the lucky user who mints BTC BAYC #910 will receive an offer of 1 BTC (100x PROFIT) by the team! Time to test your luck!
SMART CASHBACK
If you buy the corresponding amount of BAY BAYCs to one wallet address you gets a cashback based on the next table


| | | | | |
| --- | --- | --- | --- | --- |
| Amount of BTC BAYC | >5 BTC BAYC | >20 BTC BAYC | >50 BTC BAYC | >100 BTC BAYC |
| Cashback | 5% | 10% | 15% | 20% |
PRIVATE CLUB CHAT
BTC BAYC nfts gives you access to a secret Discord chat. The access level corresponds to the table below


| | | | | |
| --- | --- | --- | --- | --- |
| Amount of BTC BAYC | from 1 BTC BAYC | from 3 BTC BAYC | from 7 BTC BAYC | from 13 BTC BAYC |
| Private chat level | Basic level, general channels | LVL1 BTC BAYC Secret channels | LVL2 BTC BAYC Secret channels | VIP Channels |
---
---
HOW IT WORKS
BTC BAYC randomly generated from over 170 possible traits, including expression, headwear, clothing, and more. All apes are dope, but some are rarer than others. While minting your own apes you're trying your luck and gets randomly selected apes from availability list.

The apes are stored by Ordinals Bitcoin protocol and metadata embedded inside jpeg EXIF and hosted on IPFS.
---
WELCOME ONBOARD
If you purchase a BAYC, you are not just acquiring an avatar or a piece of art that is considered rare due to its provable authenticity. Instead, you are obtaining membership access to an exclusive club that will offer more benefits and opportunities as time goes on. Your BAYC has the potential to act as your digital identity, granting you access to various digital experiences and opportunities.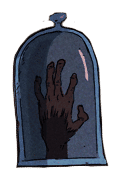 Fair distribution: All apes cost 0.01 BTC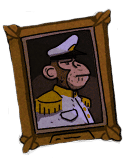 Ownership grants access to private owners chat
---
ACCESS TO PRIVATE CHAT FOR BAYC OWNERS
A limited NFT collection where the token itself doubles as your membership to a swamp club for apes.
---